-Des Moines-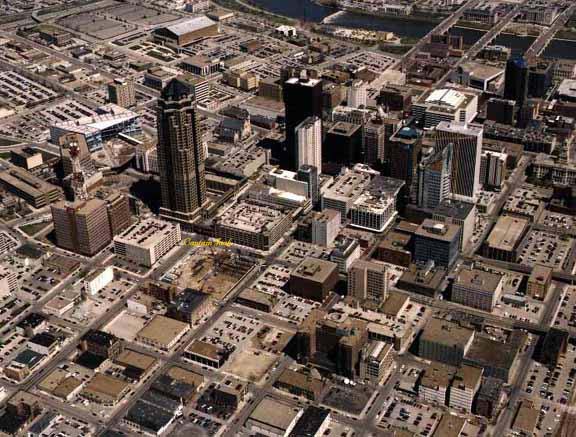 So Slipknot are from Des Moines Iowa, the "Black hole" of America. Not many people know were Iowa is so i put this section up.
People Ask me: "Why des moines?"
I say: "Why not you ignorant motherfucker!"
- Shawn #6
"The craziest people live in Des Moines, Iowa and not alot of people know this but they're going to now" -Corey #8
Des Moines
Population: 198,682
Gender Men: 96,157
Women: 102,525
Age
Under 5: 14,893
5 to 19: 40,308
20 to 44: 78,408
45 to 64: 40,514
65 to 84: 20,942
85 and older: 3,617
Median Age: 33.8
Race/ethnicity
White: 163,494
Black: 16,025
Am. Indian: 705
Asian: 6,946
Other: 7,082
Two or more races: 4,430
Hispanic: 13,138
Households Total: 80,504
Married couple family: 35,156
Married with children under 18: 15,547
Single-mother with children under 18: 6,345
Avg. family size: 3.04
Housing Owner-occupied homes: 52,119
Renter occupied homes: 28,385
For information about Hairy Mary's, the "Best Club in Town", where Slipknot played prior to "fame" and Shawn used to own when the M.f.k.r slipknot where playing and when it was called "The Safari", see Hairy Mary's.
For more about "Hairy Mary's",click here
Interview with Joey,Corey, and Shawn
What is wrong with Des Moines? so wrong that a band such as Slipknot was formed?
Joey: "We were raised in an environment where you had to develop your own sense of individuality. I had 16000 imaginary friends, I had my own fucking army!"
Corey: "When your growing up, there is nothing for kids to do, You develop destructive behaviour, just from the fact that the only thing to do is break shit."
Shawn: "There's a lot of love in this town" - the city has good morals and educational system and the band do not hate the town. "However, there's a lot of hate and fucked up emotions too. Our detractors told us we were diseased from a very young age. Instead of dying we created our own vaccine in the form of Slipknot."